Throughout 2020, YouTube has remained an uncontested top social media platform for influencer partnerships and sponsored content. Bringing to light not only top technology brands, but also top tech YouTubers. Through our first-class Social Intelligence API, Neoreach analyzed data from over 6,000 sponsored YouTube videos from the first quarter of 2020 for a comprehensive insight into these campaigns. The videos needed to have at least 10,000 views and feature US and Canadian brands. Neoreach found that within the 6,000 plus videos, 1,232 brands participated in fully disclosed ads and sponsorships. When organized by total spend per industry, the top ten that arose were:
Gaming

Tech

Food/Drink

Beauty

Fashion

Travel

Education

Fitness

Automotive

Health & Wellness
From these ten big industry spenders, the top six industries account for 70% of an overall IMV amounting to $90M. 
Gaming heads the leaderboard, raking in 30% of the total IMV and 42% of the top six industries. It's fairly obvious when you look at the top sponsored videos of this year so far. Three out of ten were on a gaming channel, and those three came in top five spots. However, since we already have a list of the top 10 gaming influencers on YouTube you should check out, today we will be focusing on the number two industry: Top Tech YouTubers.
Tech makes up almost 26% of the IMV for the top 6 industries. The tech industry spent upwards of $16.5M on influencer marketing in Q1 of 2020. That comes out to 18% of the total spend across the top industries.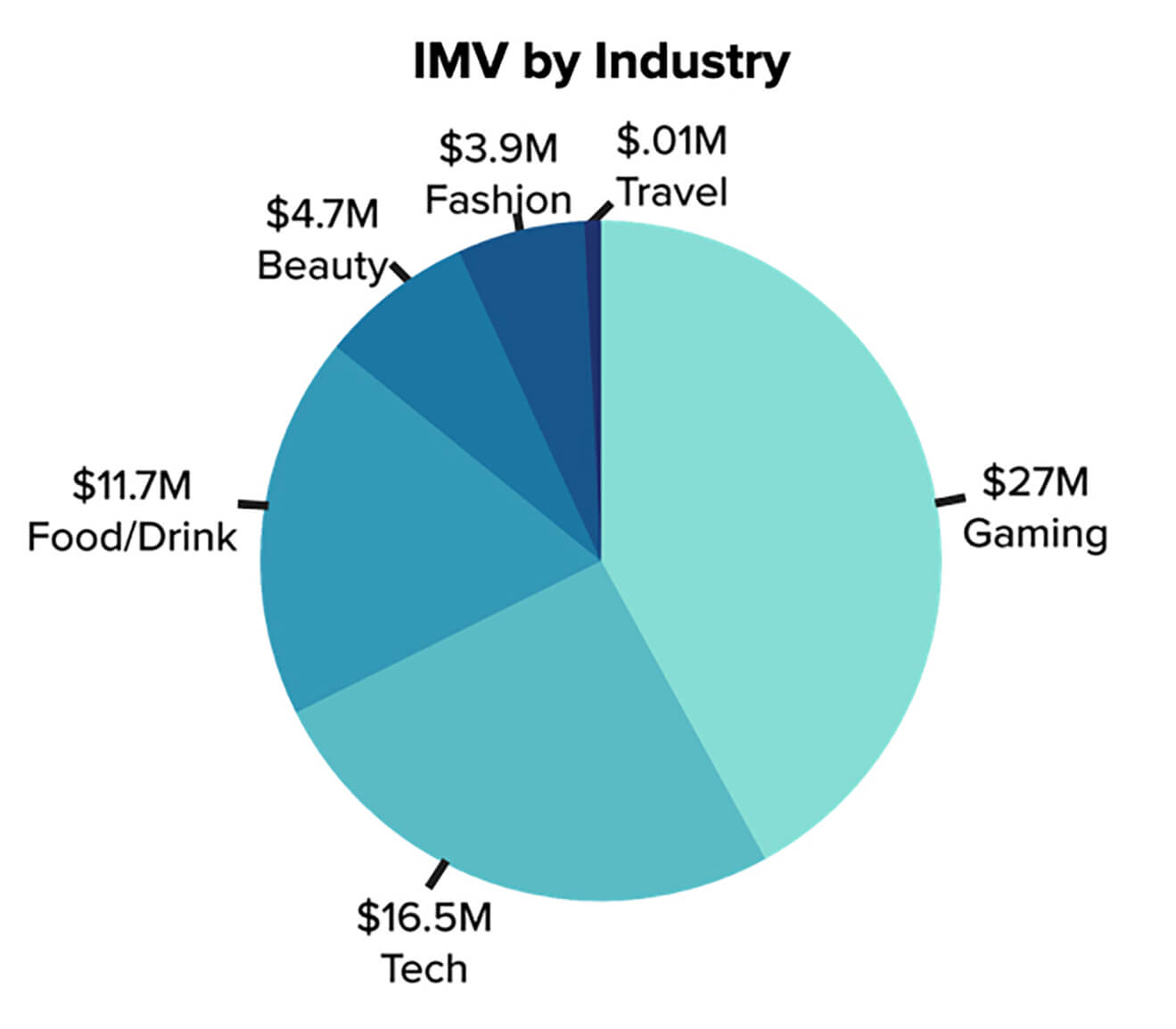 Though it falls behind gaming by almost $10M, the top 5 spenders in tech account for 51% of the total industry YouTube spend– and equally 51% of the total industry views.
The benefits and uses of technology are often difficult to showcase visually, so influencer support can be integral to product success. When you trust an influencer, you are likely to trust the technology they use and love.  So if you're looking for some new tech for your own life, here are the internet's most trusted and beloved top tech YouTubers for you to check out.
At Smarter Every Day, your host Destin loves to explore the world through science. A pilot in the U.S. Air Force and possessor of a degree in mechanical engineering, Destin explores everything from rocket science to underwater lasers. This top tech YouTuber has an obvious passion for technology that makes his videos so entertaining and informative.
Marques Brownlee is the one-stop-shop for everything you need to know about personal technology. You'll find reviews and discussions on all the major smartphones on the market as well as laptops and TVs. With both retro and high tech in the mix, you're sure to find something that interests you.
For Lewis Hilsenteger tech is kind of like therapy. This is why his channel has close to 17 million subscribers, putting him in a definitive spot on our top tech YouTuber list. From smartphone comparisons to strange and inventive homeware, Lewis has it all. So sit back, relax, and enjoy some unboxing therapy.
Tech can be complicated; Linus Tech Tips tries to make it easy. Linus Tech Tips is a passionate team of experts that aims to inform and educate people of all ages through entertaining videos. They create product reviews, step-by-step computer build guides, and a variety of other tech-focused projects.
Next on our list of top tech YouTubers is CNET. They provide the latest tech news, unbiased reviews, videos, podcasts, software downloads, and How-Tos, making tech products easy to find, understand, and use. Including both large and small scale tech endeavors, CNET has a wide variety of tech insight to choose from.
Introducing Arun Maini, a 24-year-old Economics student with a passion for technology. His content-packed videos are to-the-point and engaging. Twice a week, he uploads reviews on all the latest and greatest Android phones, mind-boggling gadgets, as well as awesome life-hacks
Judner Aura, the next top tech YouTuber, is just your average guy who loves tech. Yet his videos are anything but average. He has a series of gadget showdowns, a high tech den makeover, reviews, life hacks, and more for you to check out on his channel.
Tech, video games, failed cooking attempts, vlogs, and more! iJustine quite literally has everything you could want. You will never be at loss for entertainment while also getting genuine reviews, offbeat tech hacks, and good ol' Justine.
Dave Lee, a Canadian tech guru, joins our list of top tech YouTubers. With infinitely pleasing thumbnail designs and a straight forward style, Dave Lee creates quality reviews on the latest in useful technology
Closing out our top tech YouTubers is Mr. Austin Evans. Evans showcases the best of technology from gaming PCs to smartphones and everything in between. Whether it's finding out if that new gadget is worth it, discovering the coolest of retro and cutting edge tech, or testing the latest smartphone you'll find it all here.